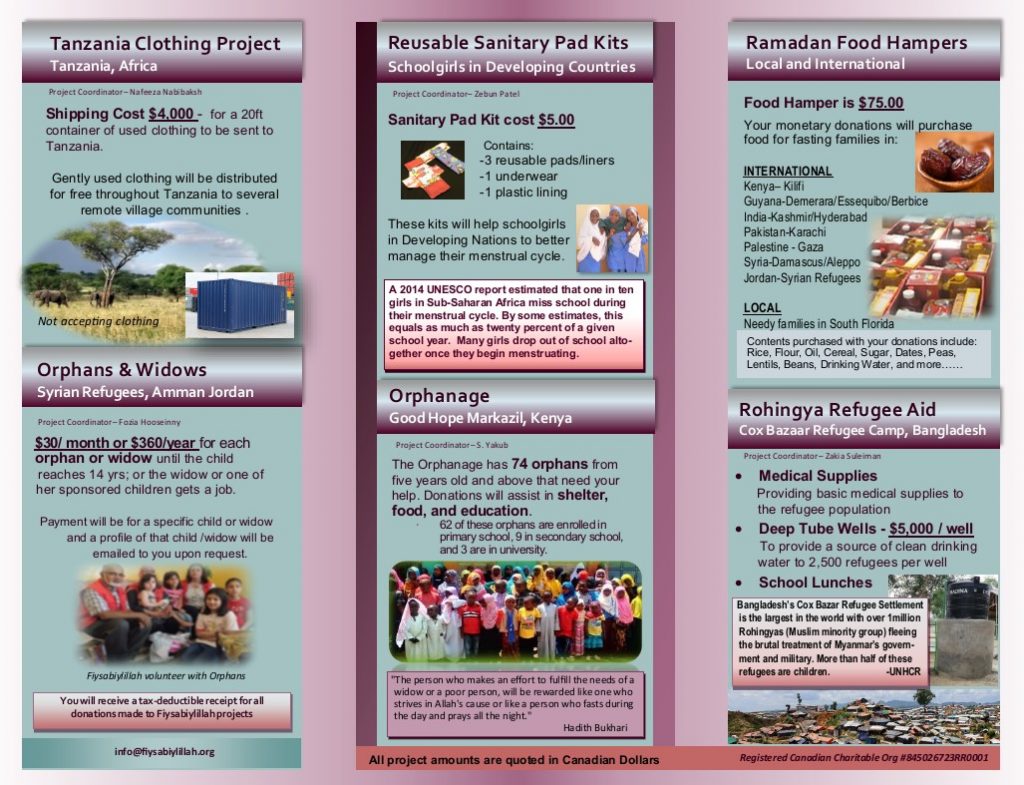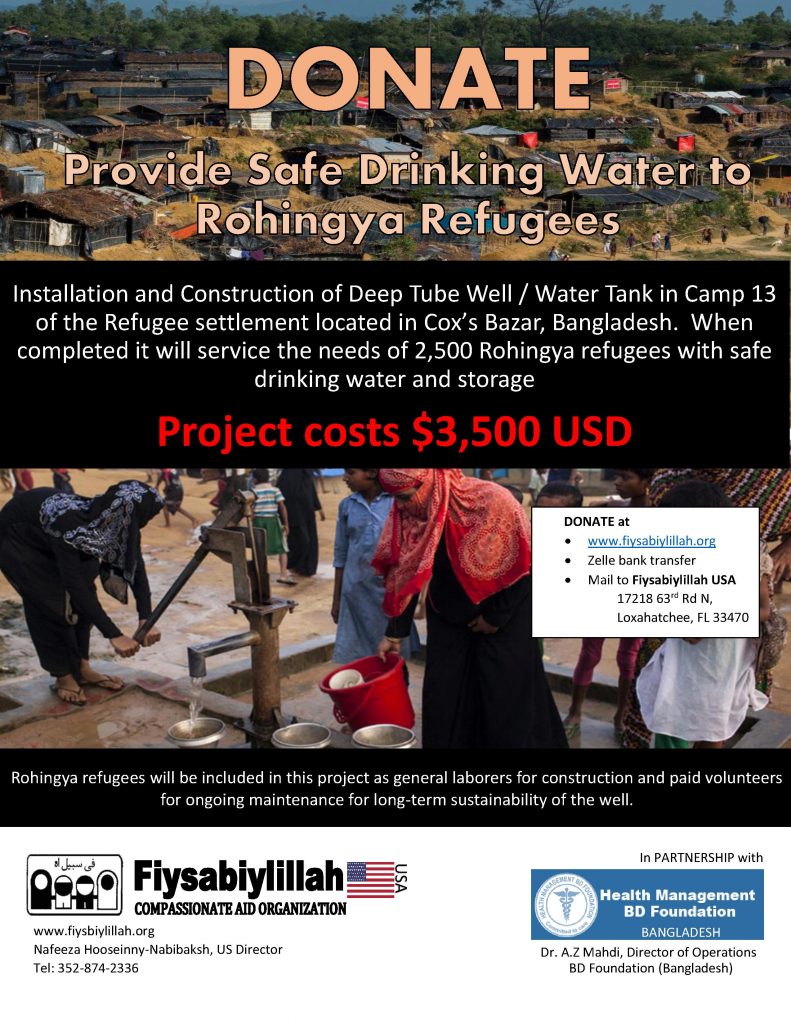 2018 Update 
2017 Update



About Us
Fiysabiylillah Compassionate Aid Organization was founded in 2002 in Ontario, Canada by Fozia Hooseinny. In 2009, it was approved as a Canadian Registered Charity. Fiysabiylillah is structured as a women's organization with volunteers ranging in age, ethnicity, and gender.
In 2015, Fiysabiylillah decided to expand to America; initiated by Nafeeza Hooseinny-Nabibaksh who is a long-standing board member of Fiysabiylillah. Nafeeza and the Fiysabiylillah USA local committee are in the process of gaining charitable status in the United States.
Fiysabiylillah USA is not affiliated with any one masjid, but encourages partnerships with many Islamic organizations to achieve its goals.
Current Fiysabiylillah USA Executive Committee:
Director, Nafeeza Hooseinny-Nabibaksh (South Florida), tel: 352-874-2336
Board Member, Dr. Widaad Zaman (Orlando)
Board Member, Fadeelah Hemmali (Apopka)
2016 Update – A Year in Reflection – Article taken from Fiysabiylillah Magazine 2017

Projects/Activities     
Water Project in Kilwa Tanzania
Kurbani Sacrifice
Click on above links for more details