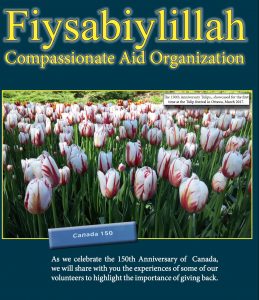 Read all about our activities in Fiysabiylillah's MAGAZINE 2017

Fiysabiylillah USA now has its own webpage that provides information on activities in America!  You can click here or click on the USA tab in the header bar.
Please let your family and friends in America know they can now donate via PayPal or to our new P.O box address in the USA ( P.O. Box 671062, Coral Springs, FL, 330067).
Posted in
Local Project
Comments Off

on *NEW* Fiysabiylillah USA page